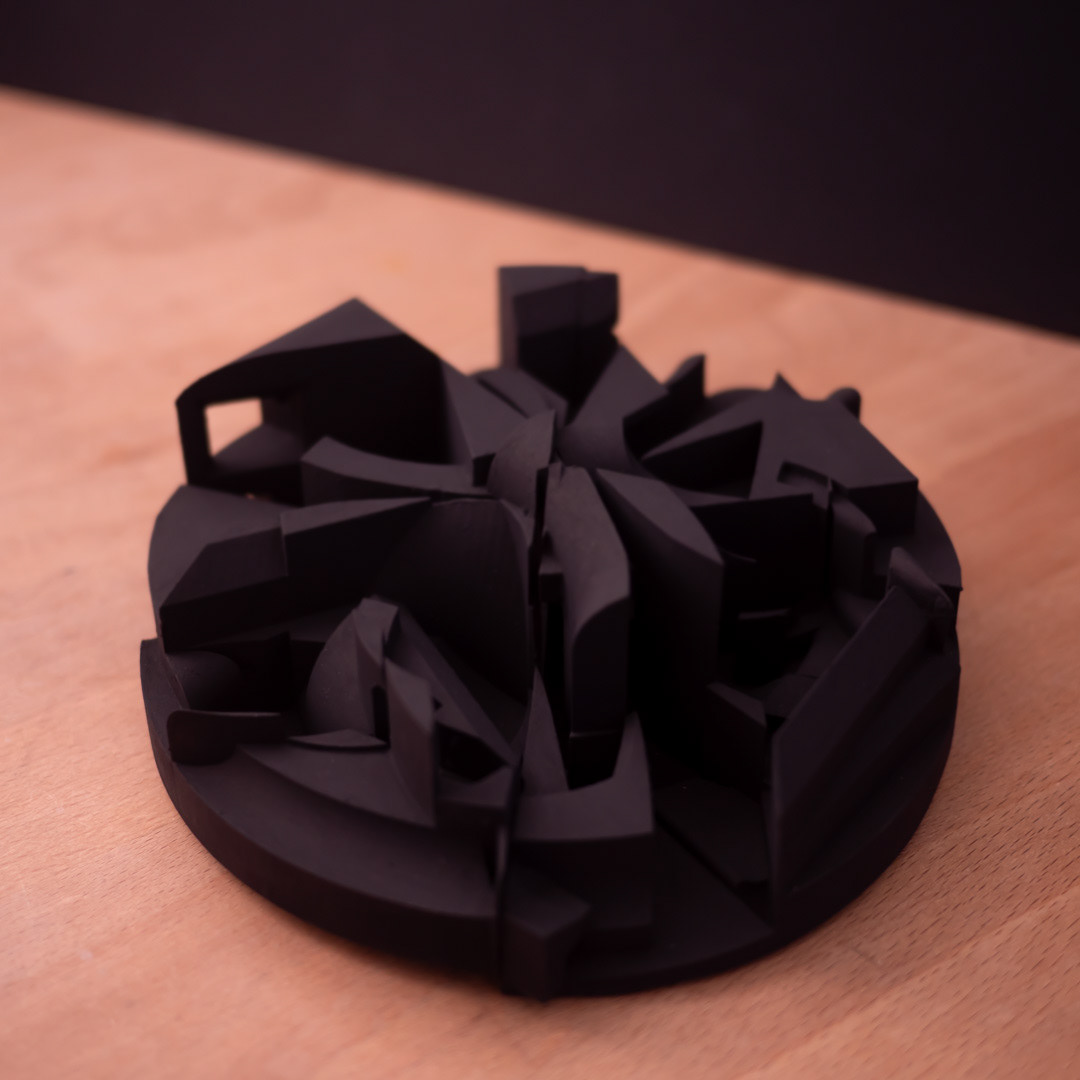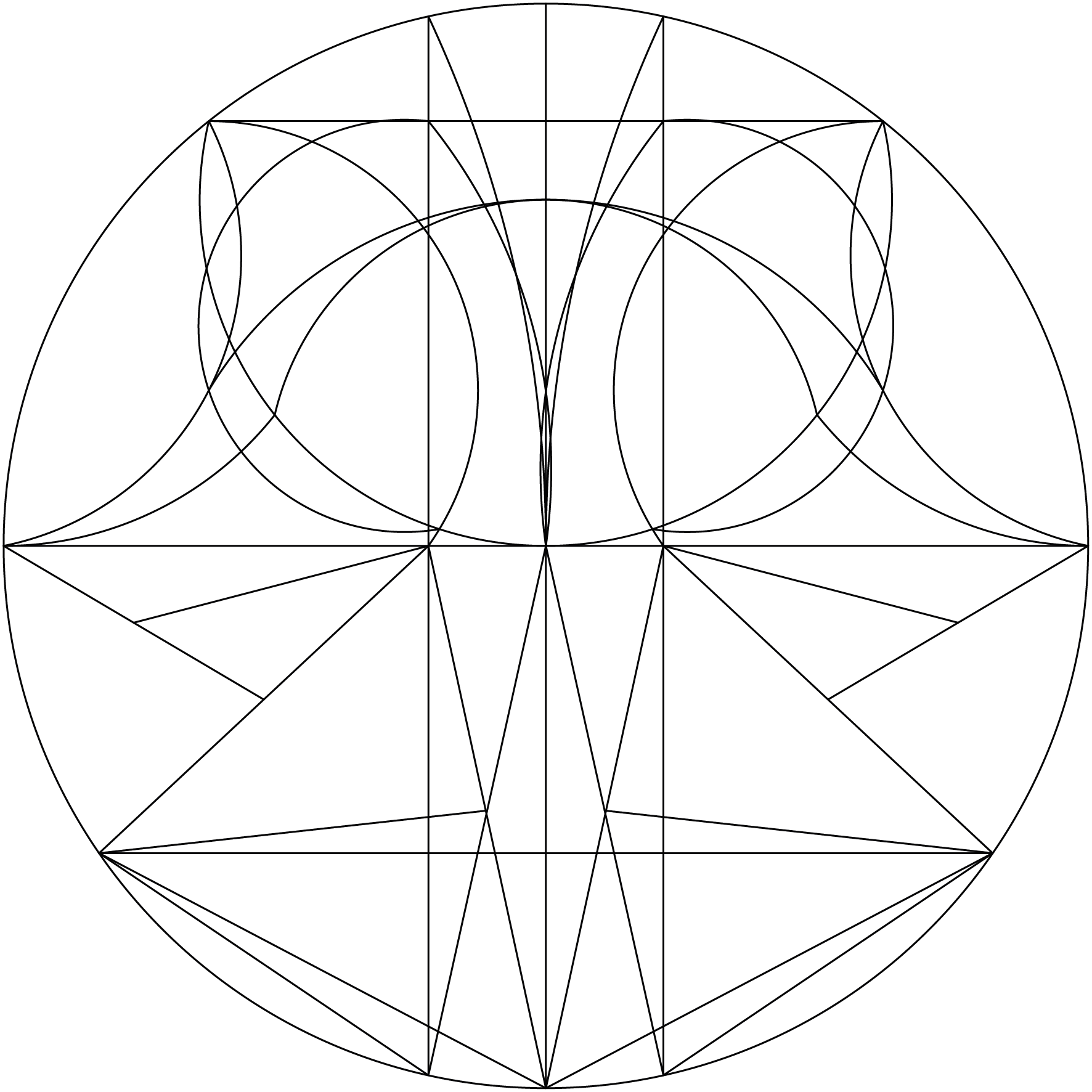 The Central Business District was a pure product of urban planning made to create a new sustainable integrated district.

It was built at once with potential growth in mind: sharp overhangs, various terraces and rooftops, pathways at various depths, buildings with openings for energy flows.

The CBD suddenly was deserted when an astonishing clean terrain glitch split the district and forced the businesses away.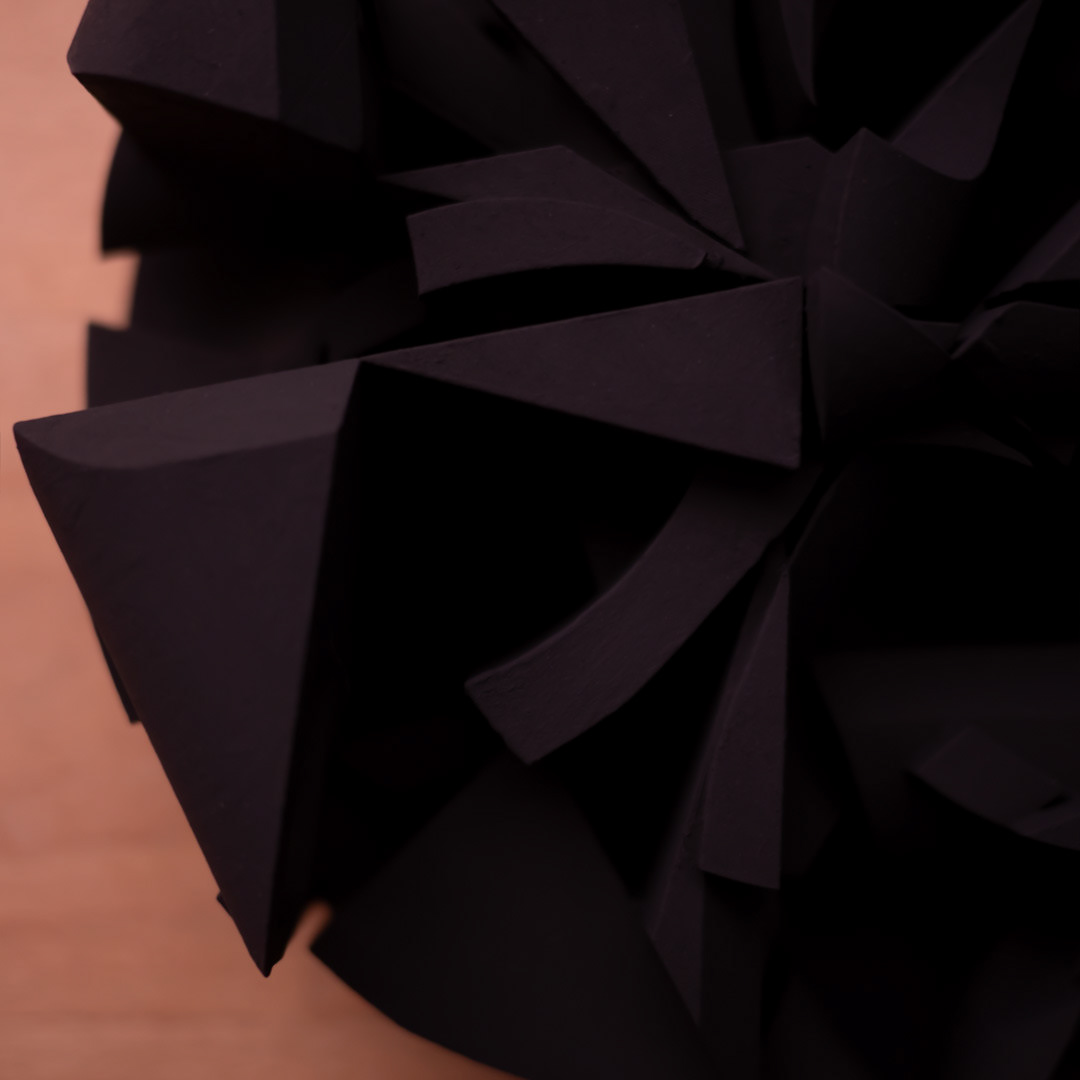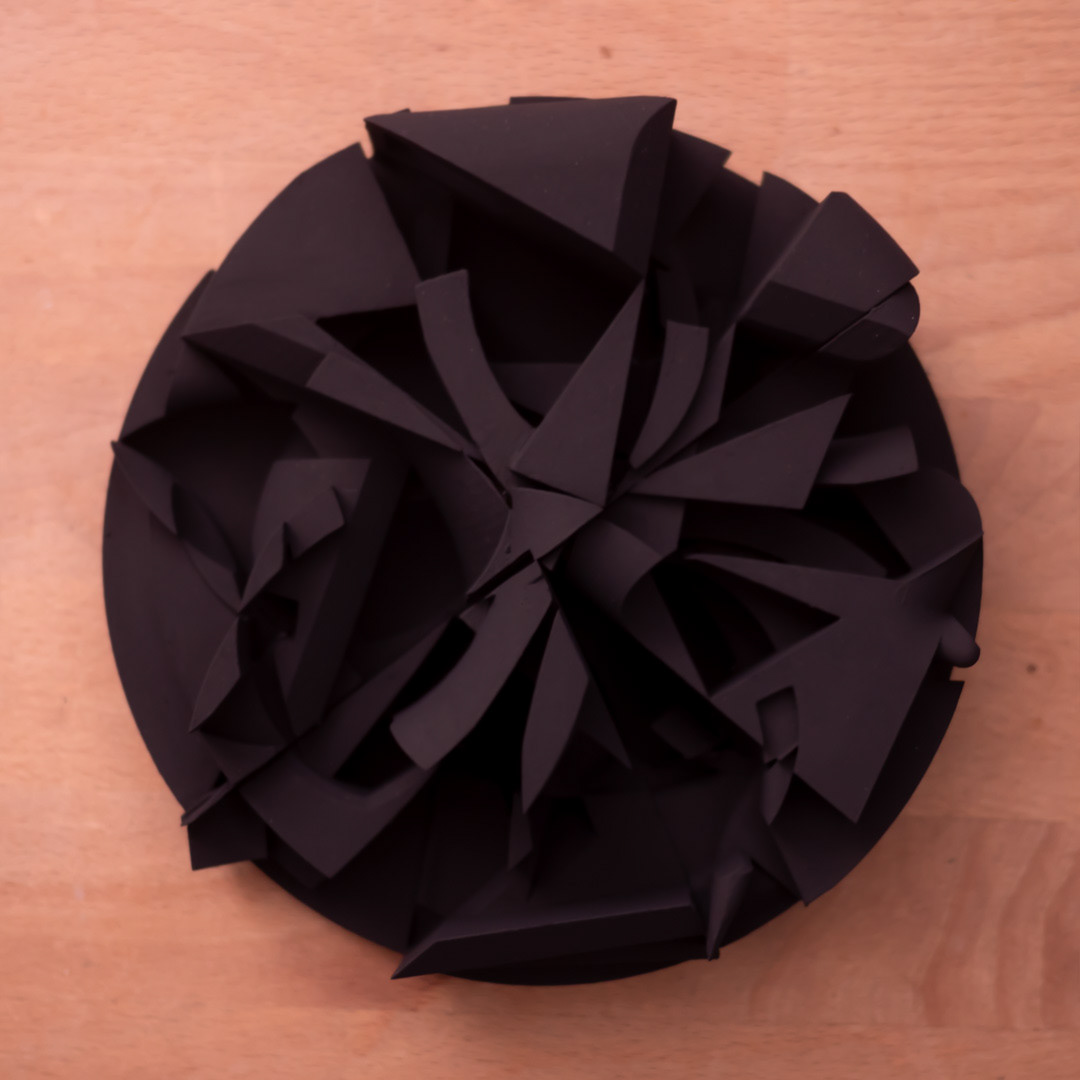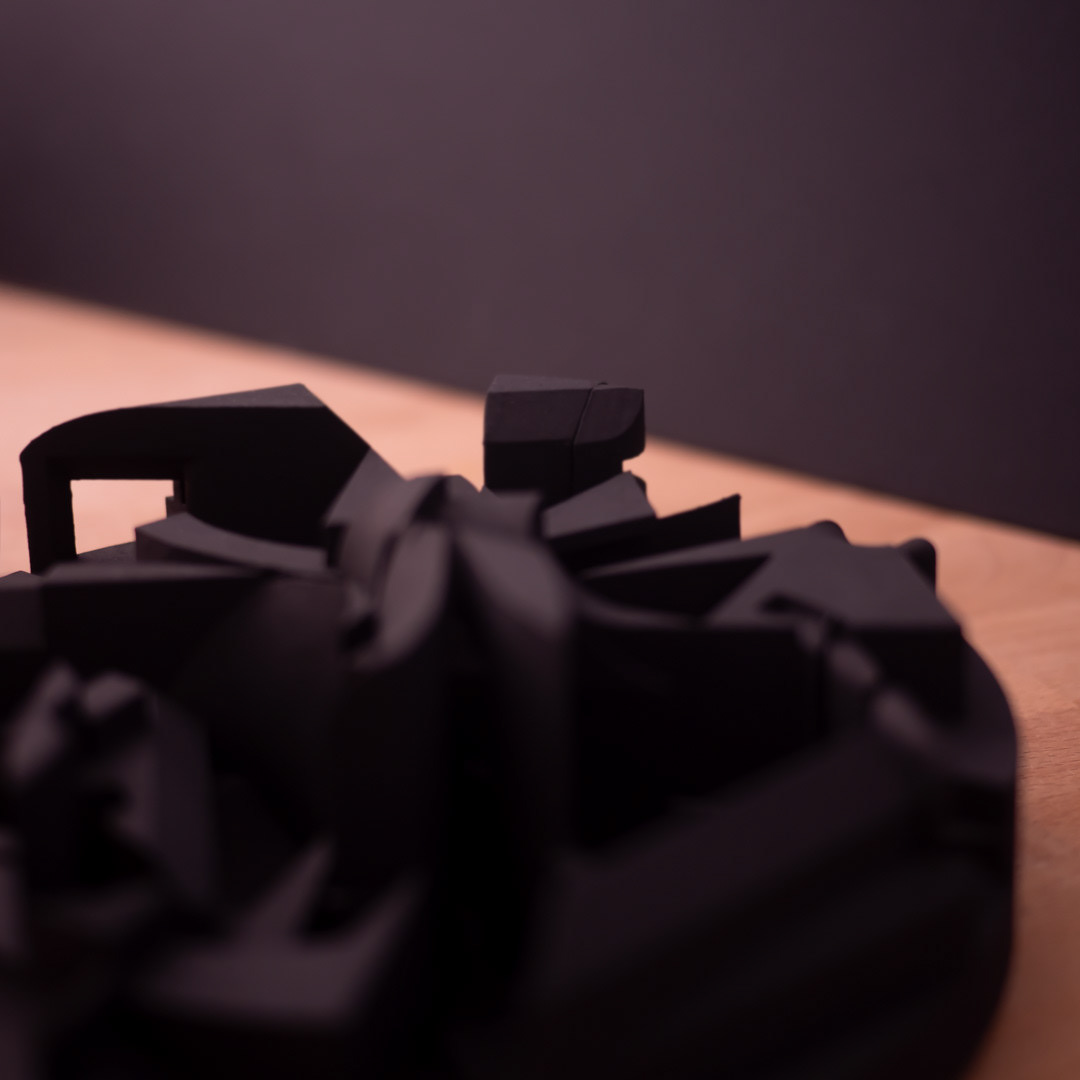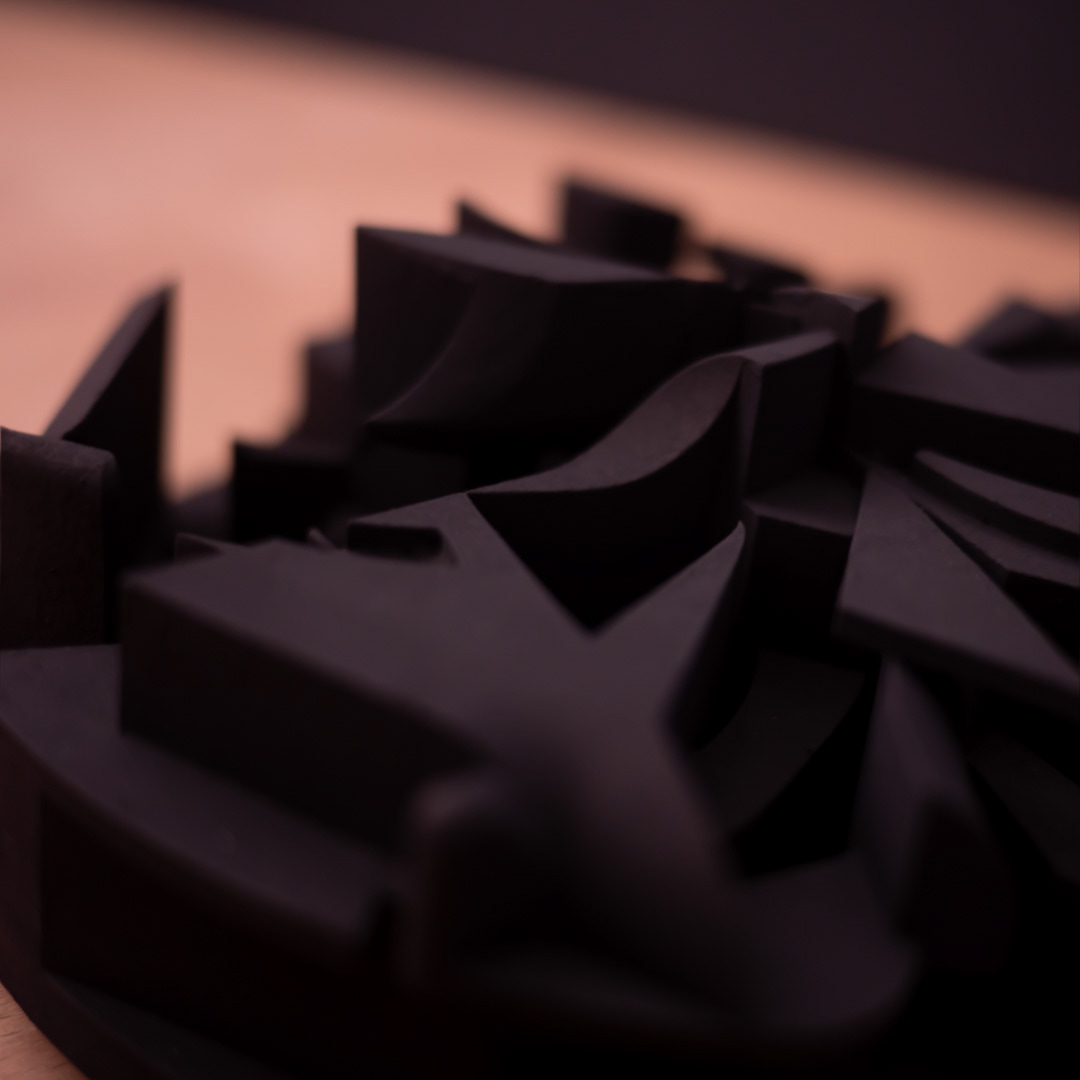 3D printed resin, acrylic paint
15 x 16 x 6 cm (without mount)
2018
Cara Arndt