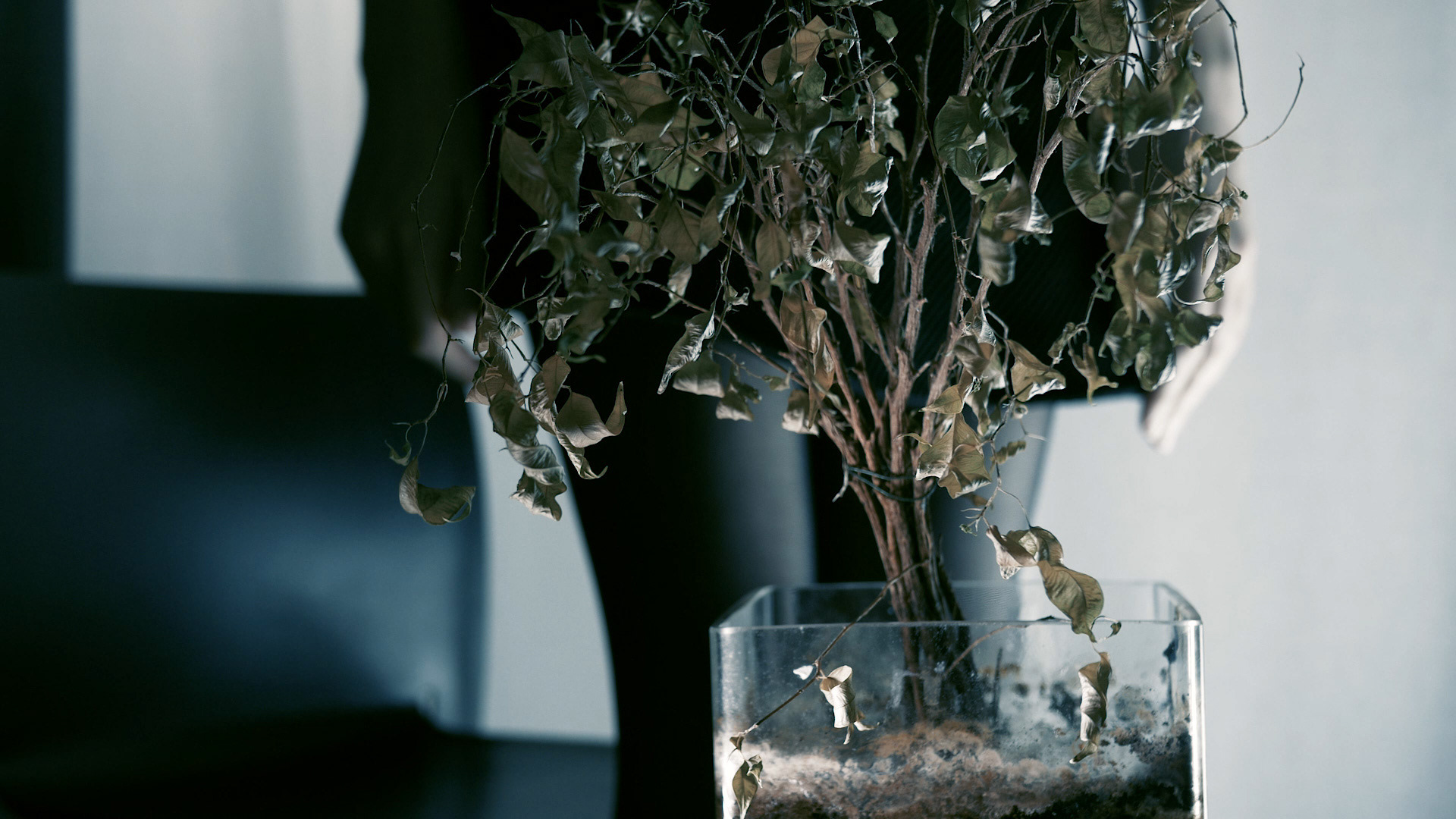 HD VIDEO & STEREO AUDIO (30', 2017) 
ORIGINAL MUSIC : CARA ARNDT, ON A DRIP (24'27", 2017)
Drip is a manifesto about self-construction from the blank page, irreverently stepping aside a normative patriarchal capitalistic world.
Let's rest onto the void and ask ourselves what we could or chose to be, what possible evolutions we could make happen without the self-imposed sociocultural blockades. How to break free from the aviary the infatuated greats locked us in.
1 — The base of the possible futures
2 — The opportunistic pragmatism
3 — Construction of alterity
4 — Exposure of integrity
5 — The blank page against dogma
6 — Perspective of abandon
7 — Attraction of the escape
8 — "Siniumel", a grammar of meaning
An introspection, with a plant on a drip as base, leads to flashes.
How does what we create and materialize around us define us? Colors, commitments, forms, neologisms, sexualities, modi operandi, obsessions.
Creating our box instead of conforming to one. Or destroying them all, carefully.
Our presence should be constructed only by our desires, and not the oppression.
We shouldn't have to fear the inefficacy, and instead build our own environnement, drop after drop, rejecting the prude resentment.
We shouldn't have to defy the distrust to normalize the abstraction.
Let's place the ace and describe the utopia – the first step to withdraw the meaning thereof by the advent of our dreams. 
We believe in creating our own references, our own symbolics, our own shrines, our own rites.
We praise resilience and do magnify our strengths. 
We shout against dehydrated omniscience.
We are the mistresses of destinies.
ART DIRECTION, ORIGINAL MUSIC, PERFORMANCE, TEXT: CARA ARNDT